Figure Study: Daydreamer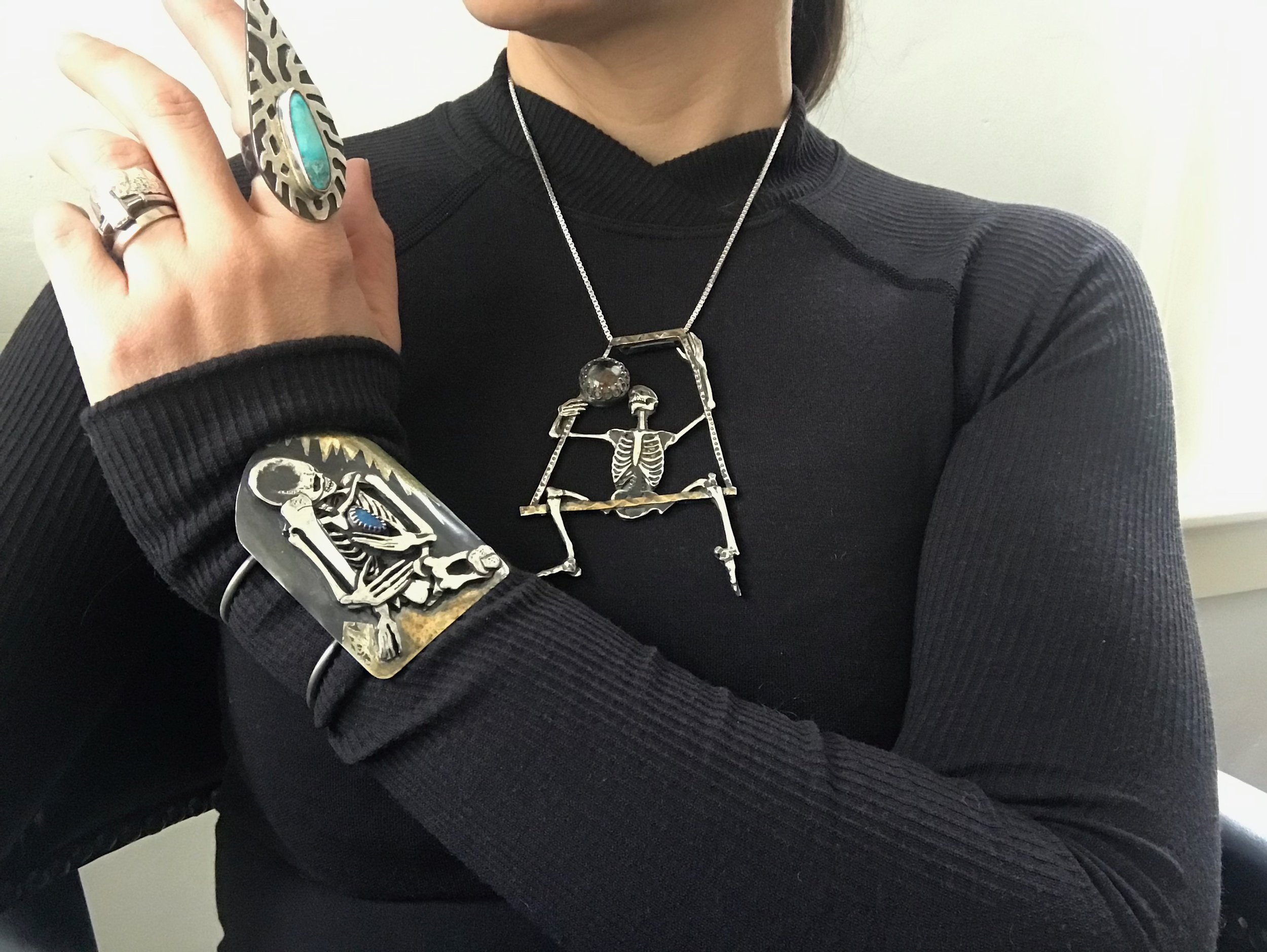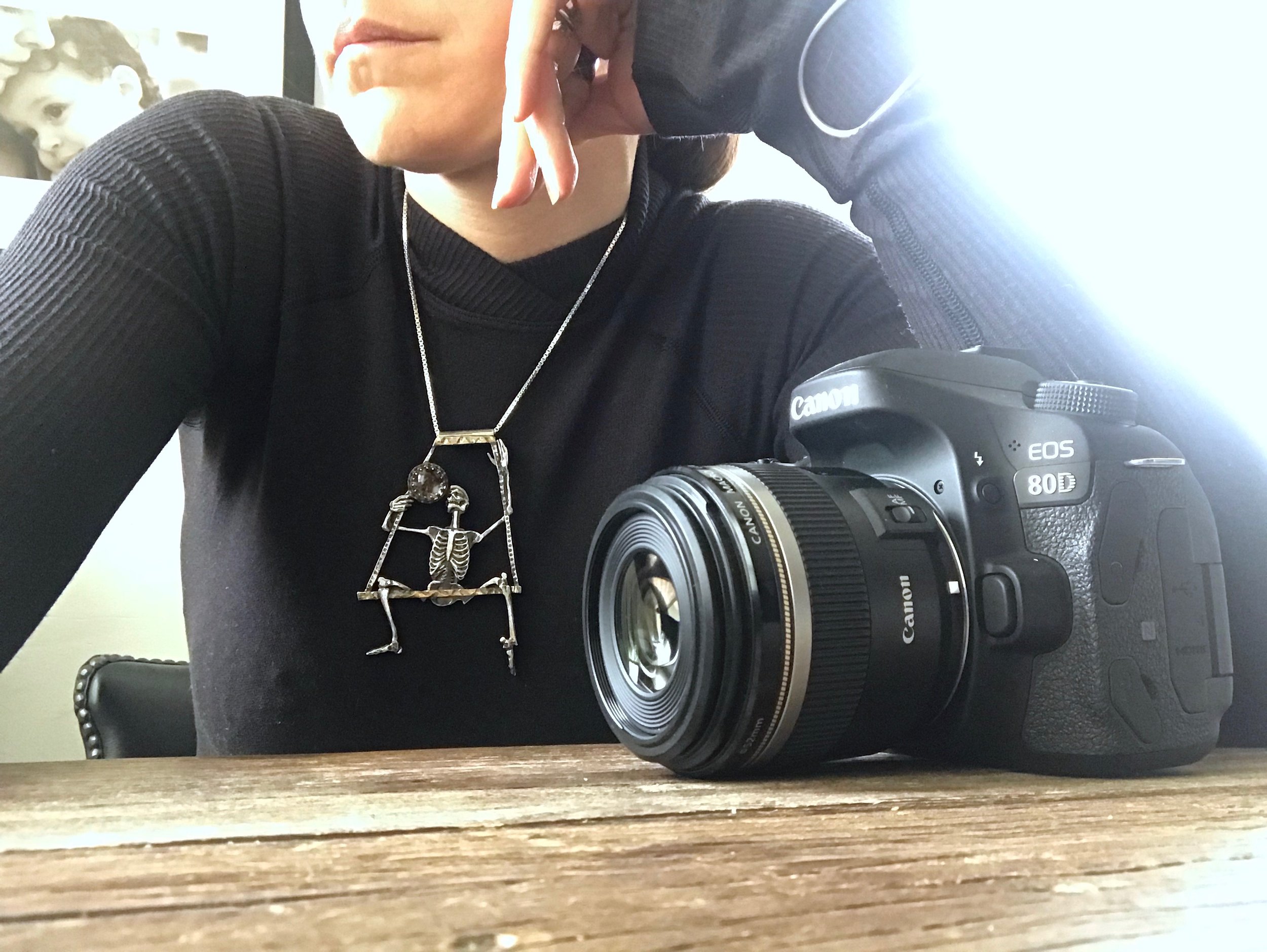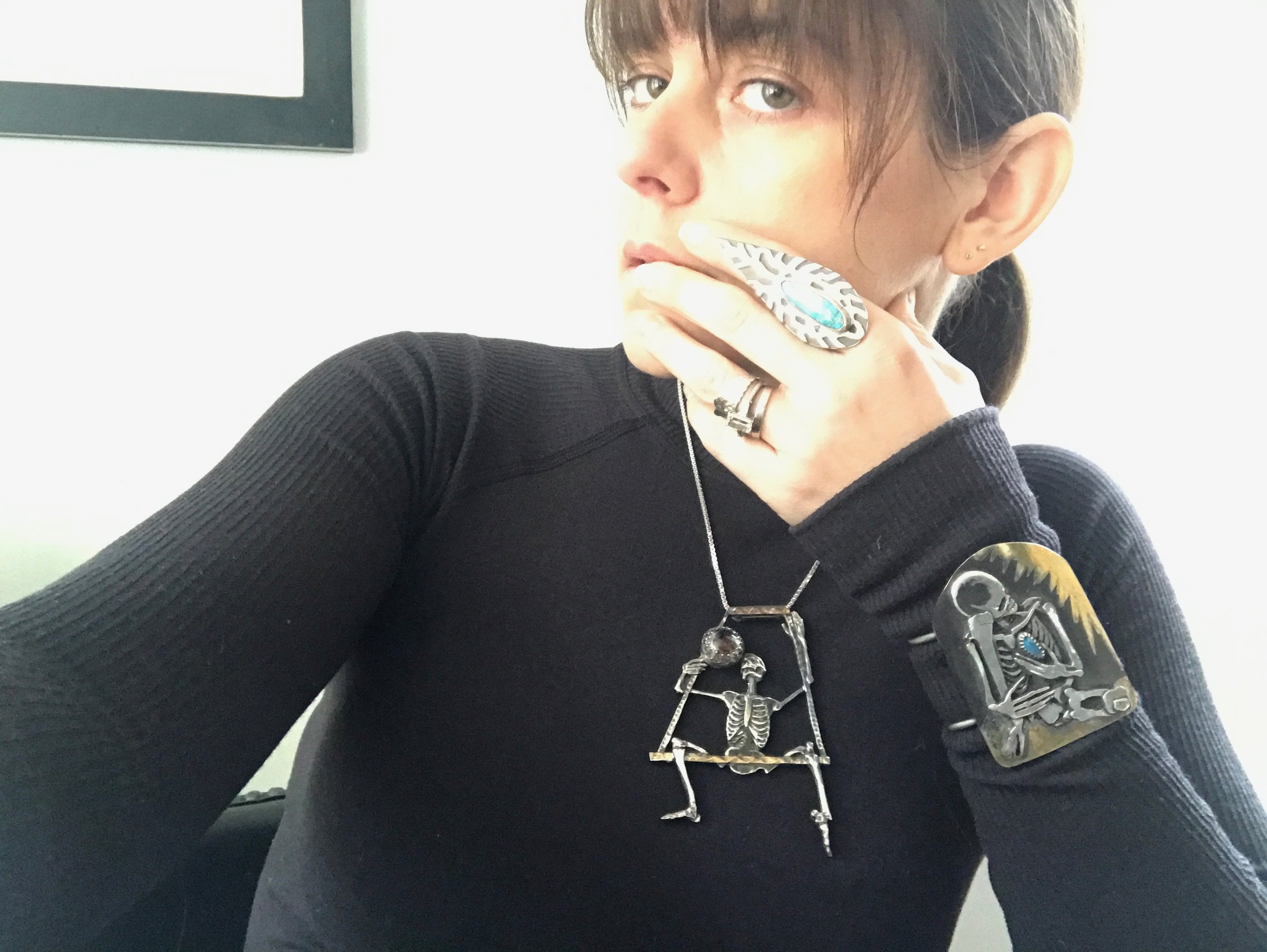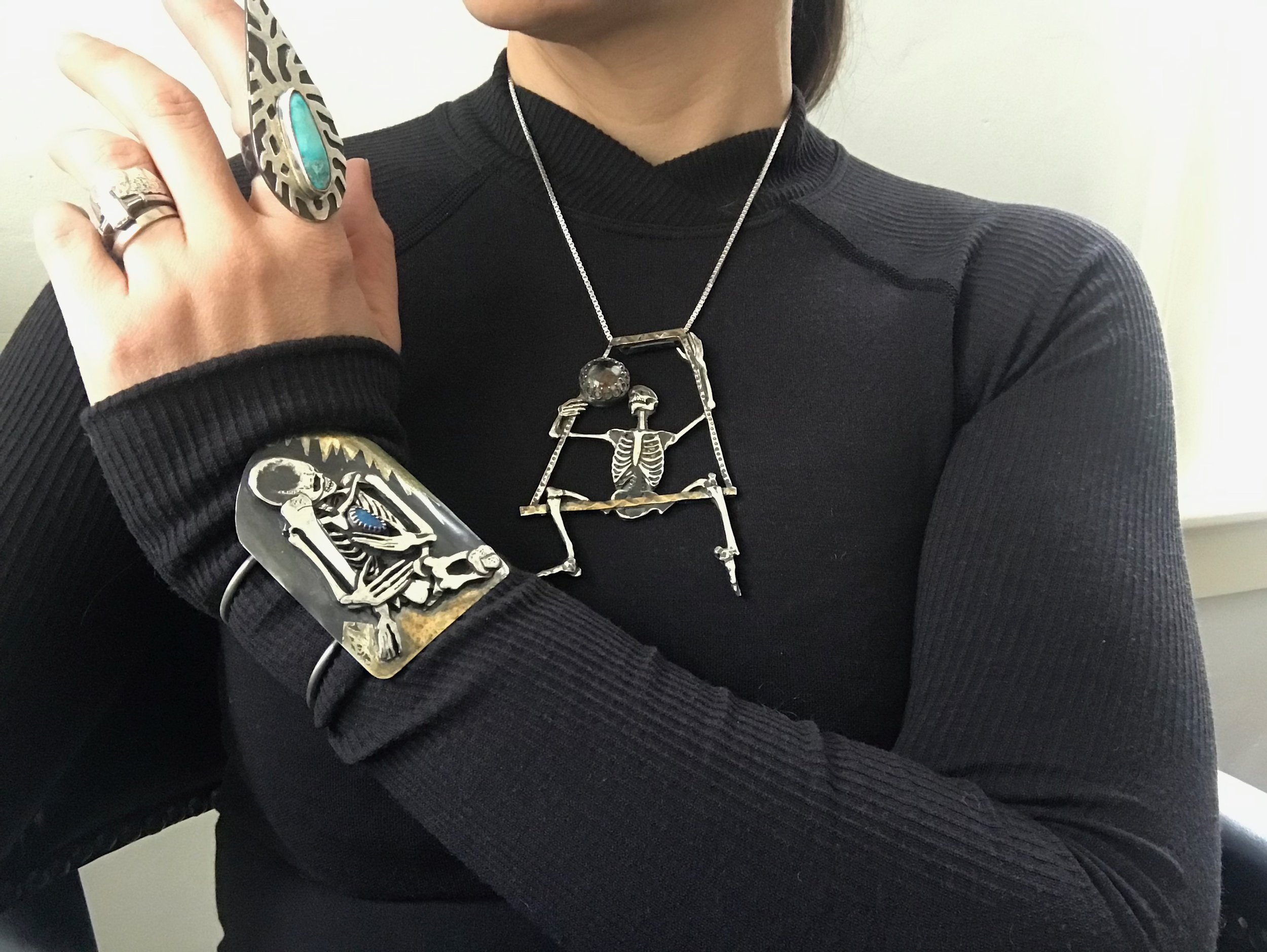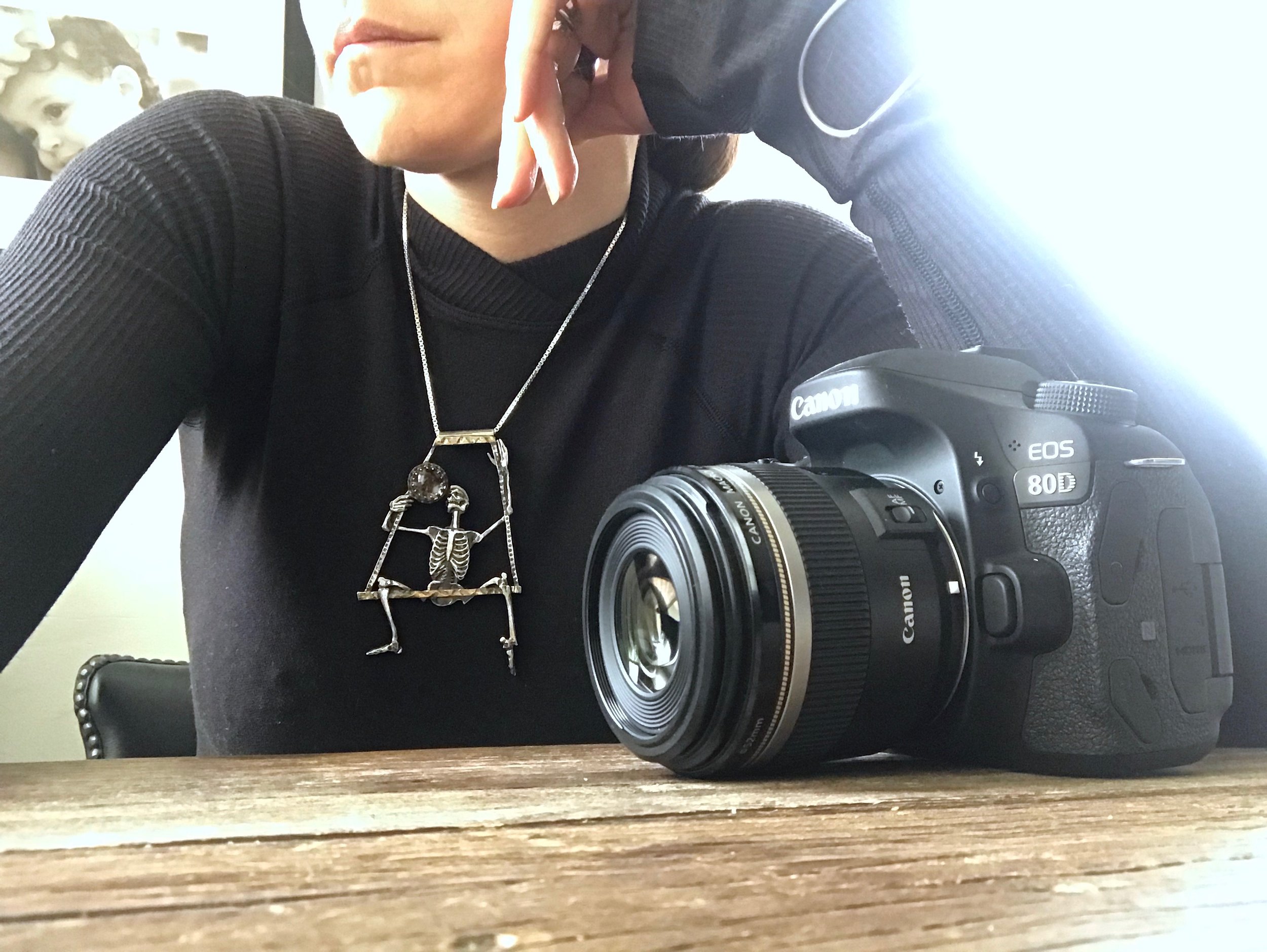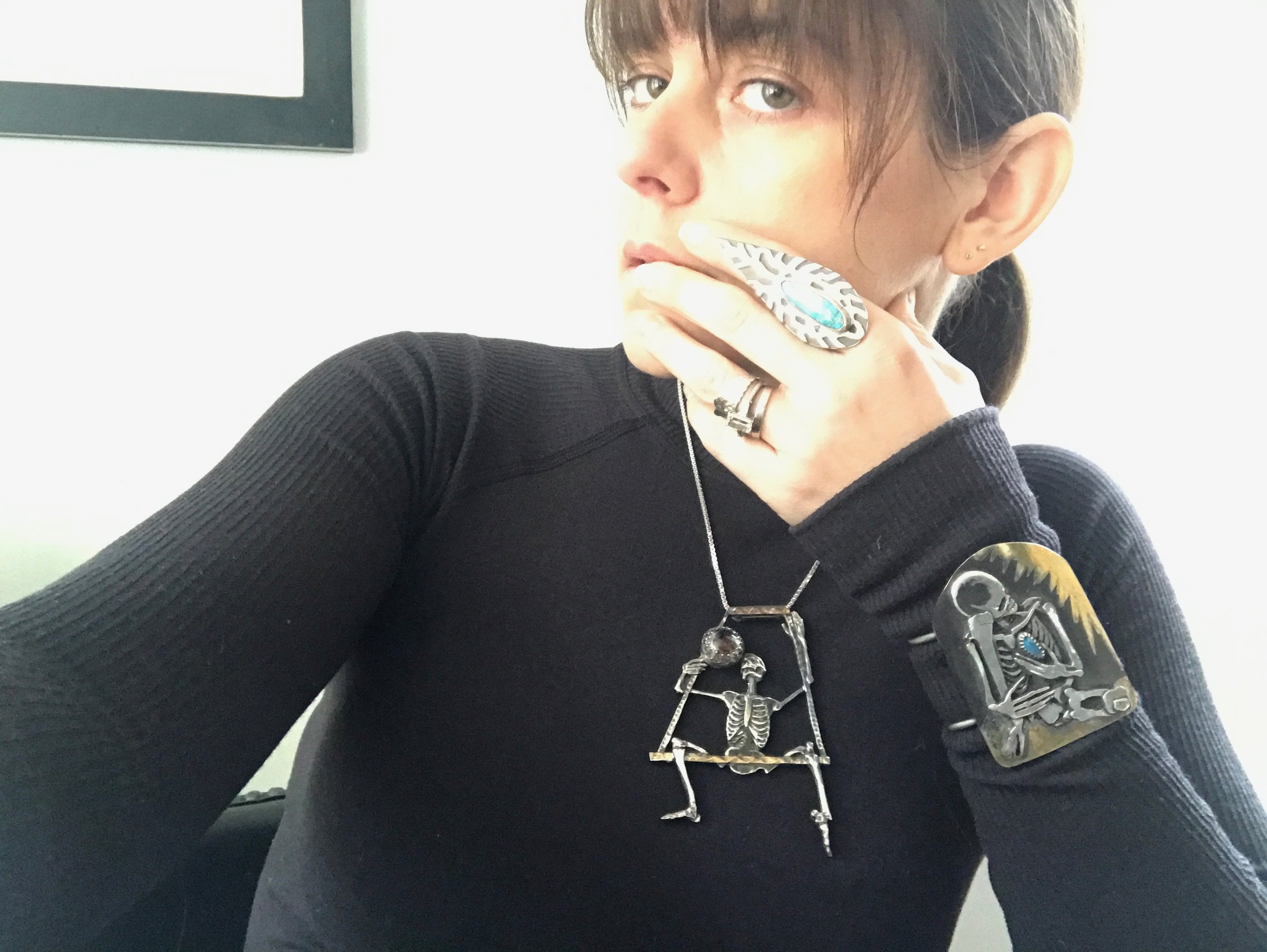 Figure Study: Daydreamer
Figure Study: Daydreamer
This pendant is constructed out of several layers of hand pierced and sawed sterling silver done after my original drawing. It's accented with applied 24k gold and a magical iron and rainbow included quartz from Brazil. Each element has been further sculpted into the metal (hand sanding) to give the illusion of form and depth. Please see all of the detail images to fully understand the time and detail put into this piece. Each element has been intentionally placed. The pendant measures approximately 4" long by 2.5" wide (longest and widest points). It weighs a solid 2 ounces. Please leave a note in the field provided with your choice of length (16", 18" or 20") for the included sterling box chain. In the worn images, the pendant is shown on an 18" chain.
Consider this a tiny sterling silver sculpture that you can take with you, rather than display in your home, but please treat this piece as art work, rather than durable jewelry. It is sturdy in construction, but still fragile. Fill it's ribcage with your own meaning and intentions.
………………………………………………………………………………………………………………………….
By purchasing artwork from Stone Sparrow NYC, it is implied that you have read and understand all policies set forth on our policies page.