State of Affairs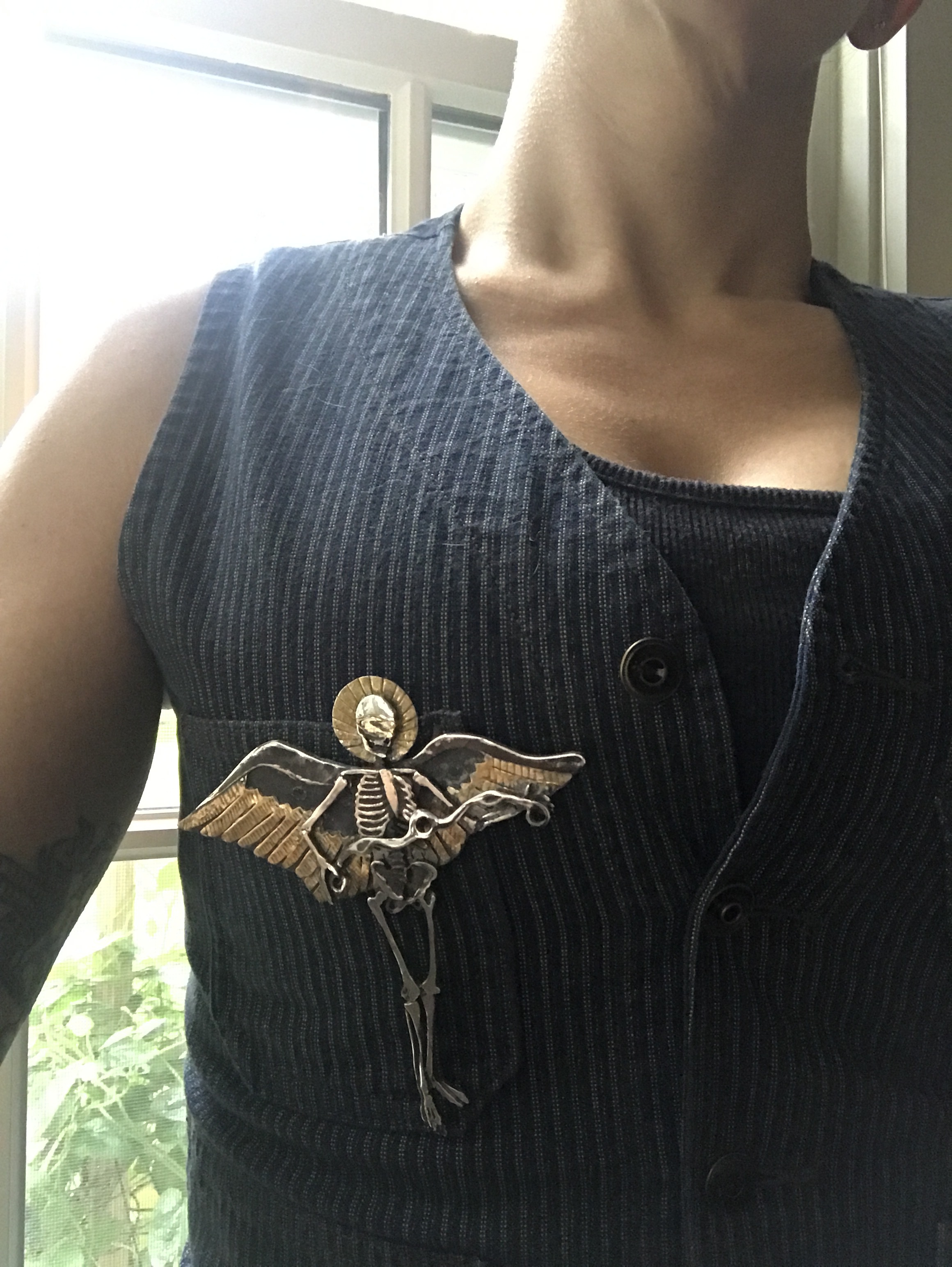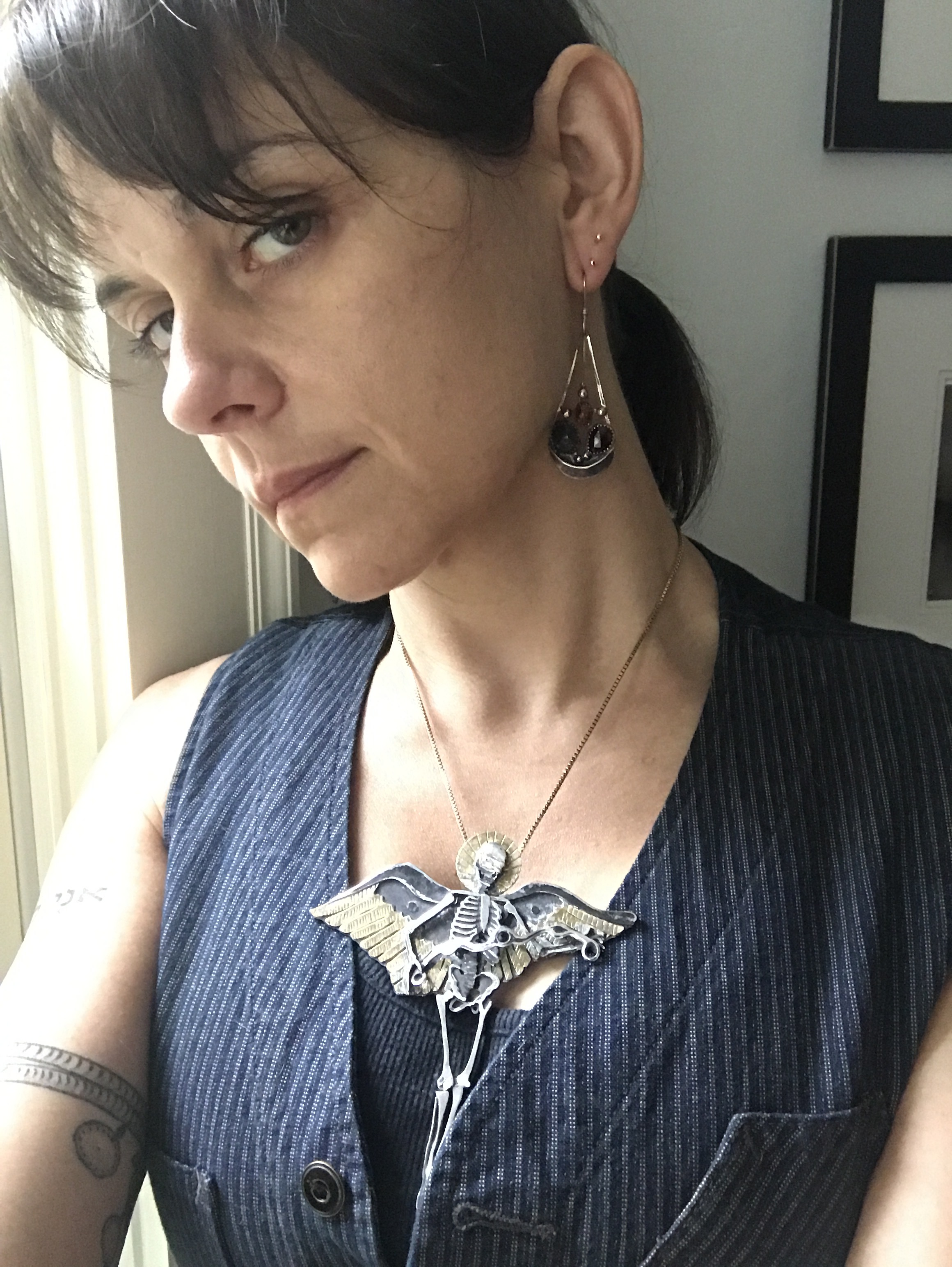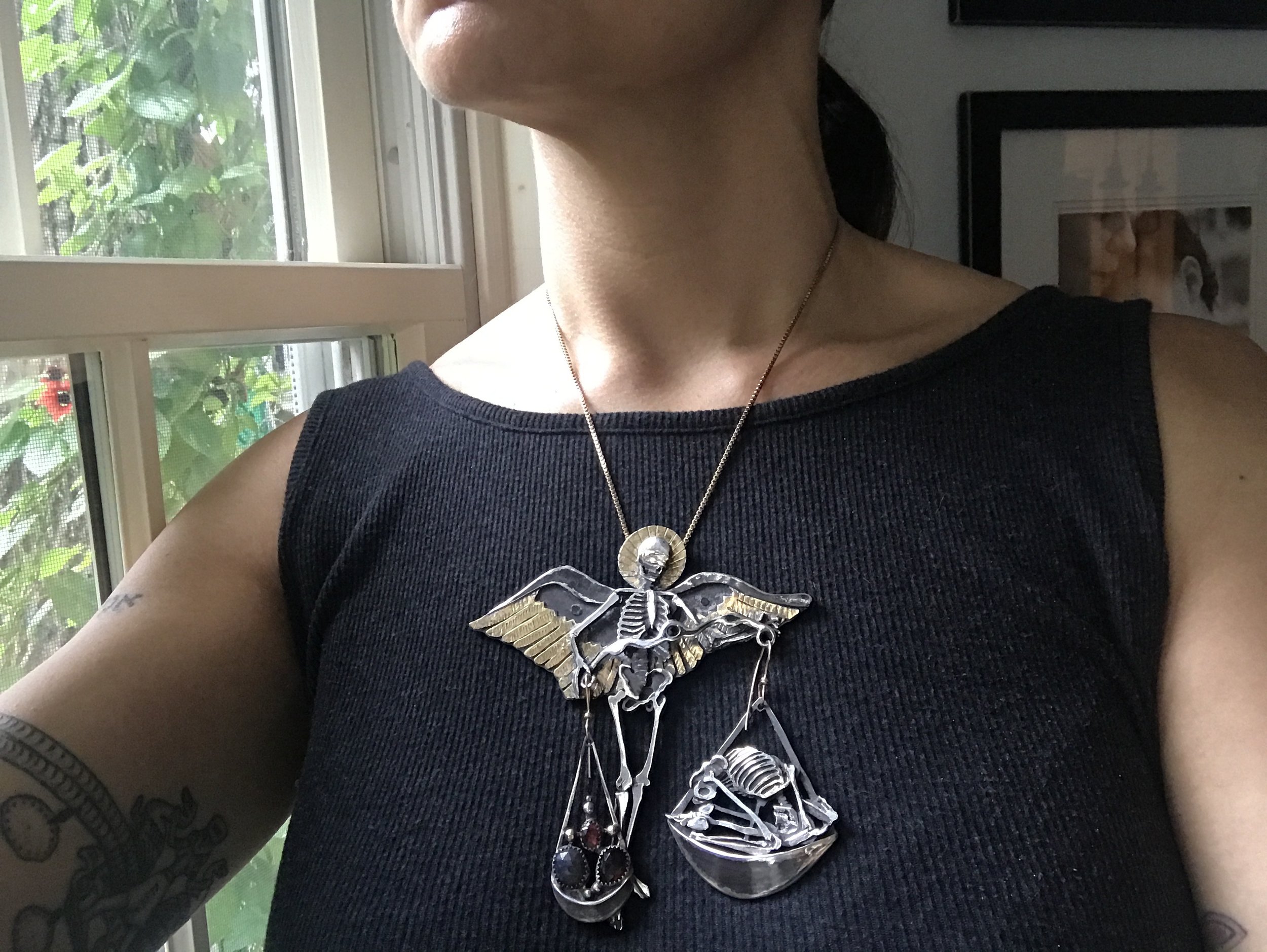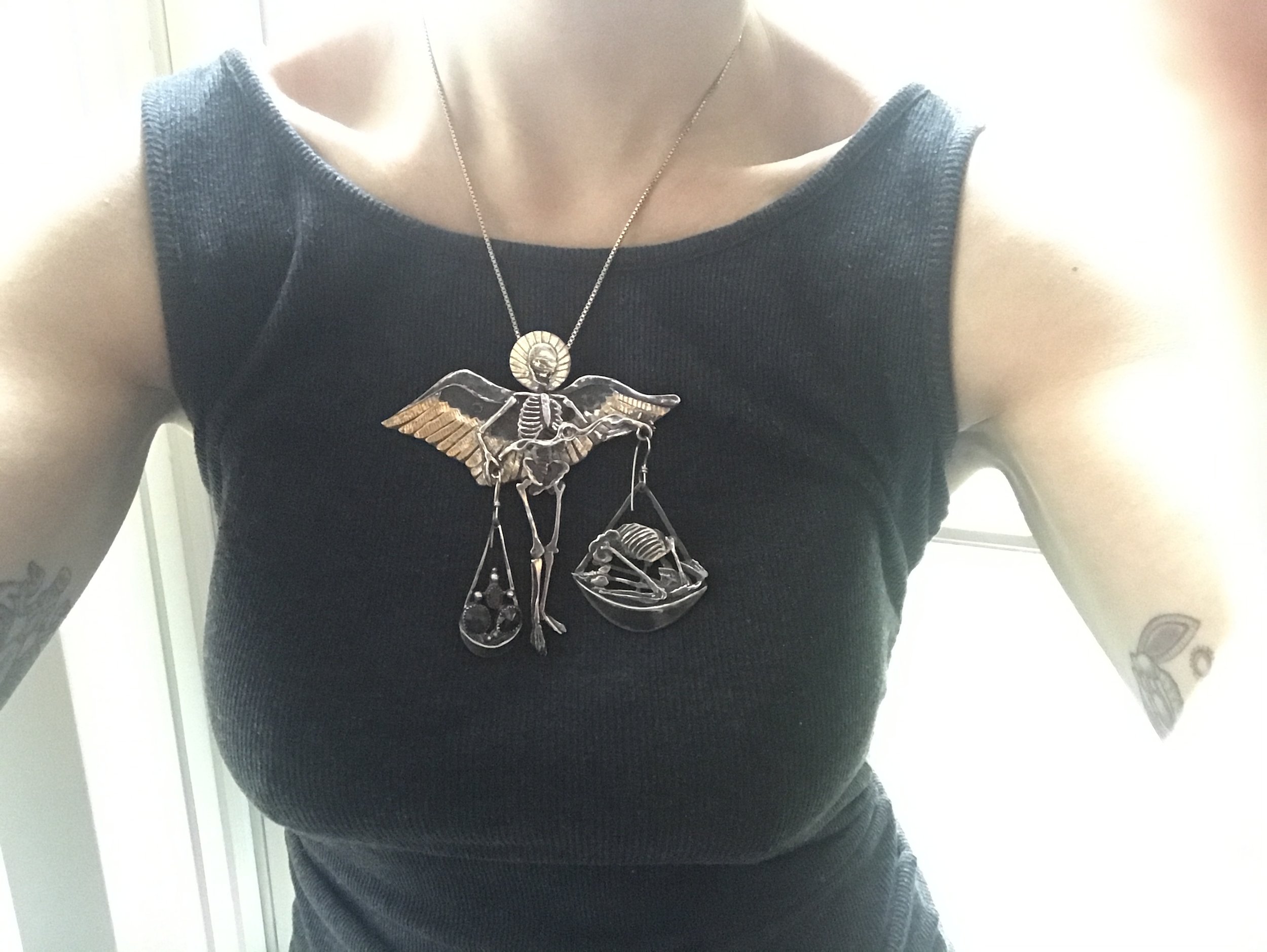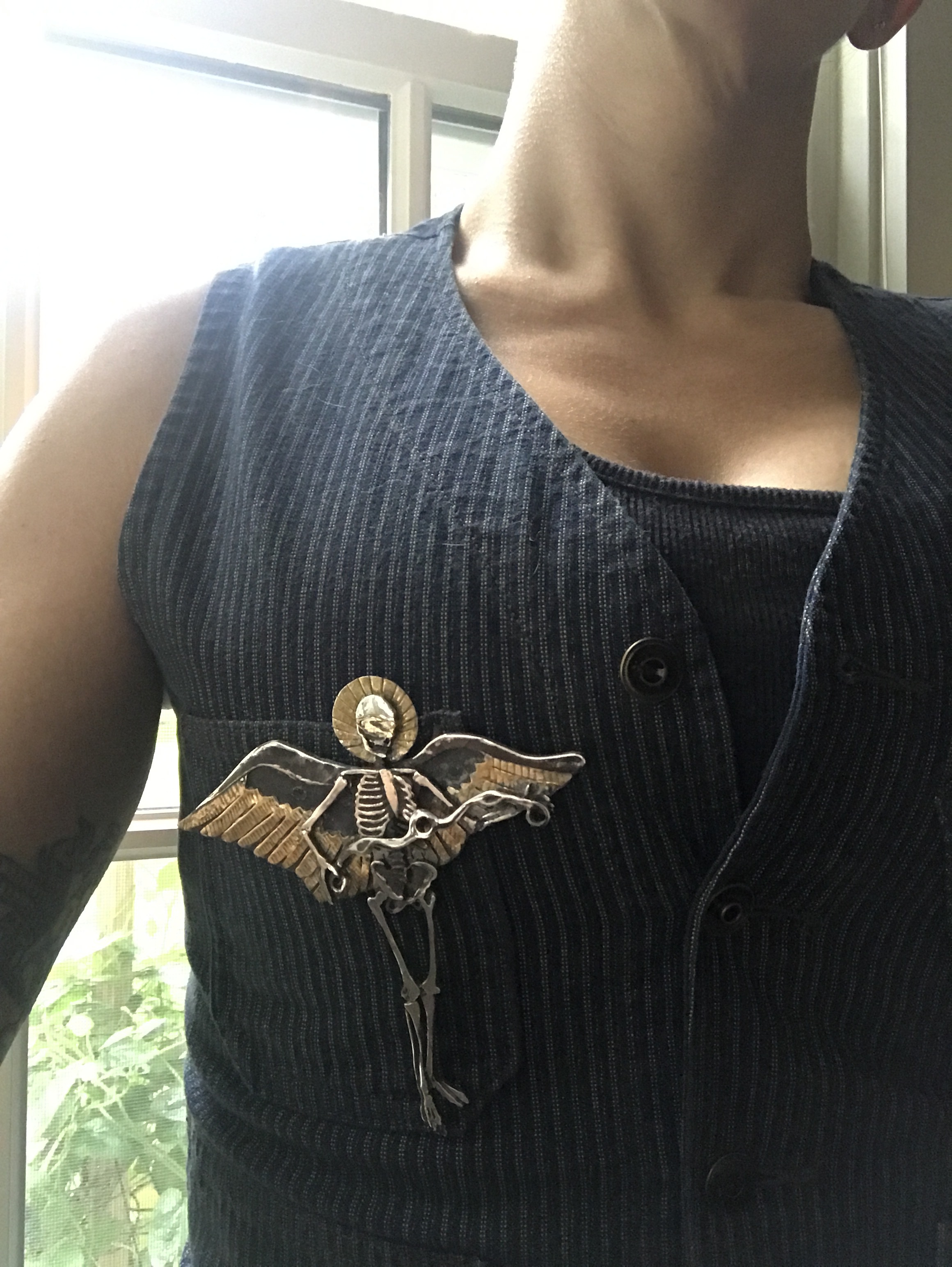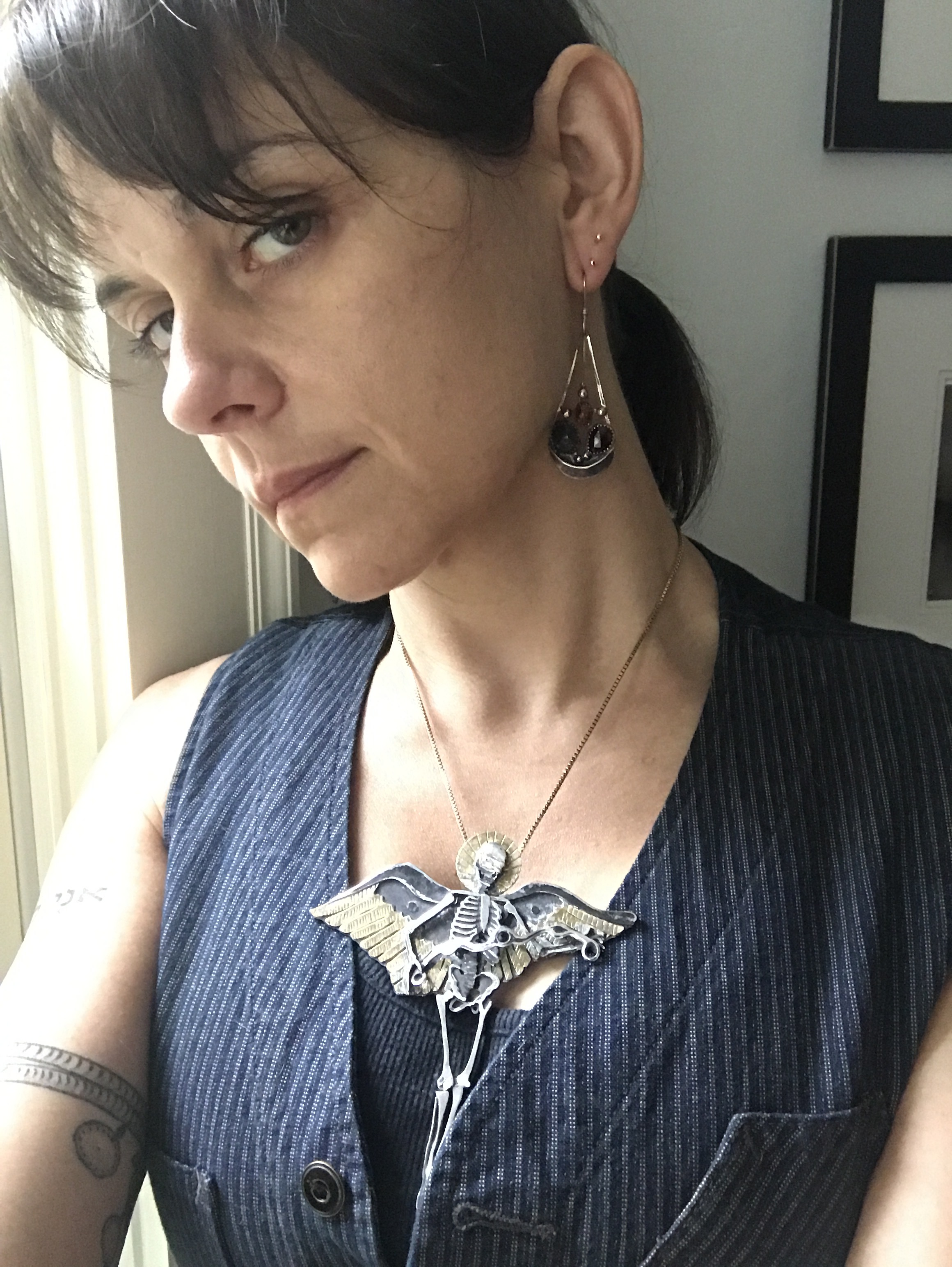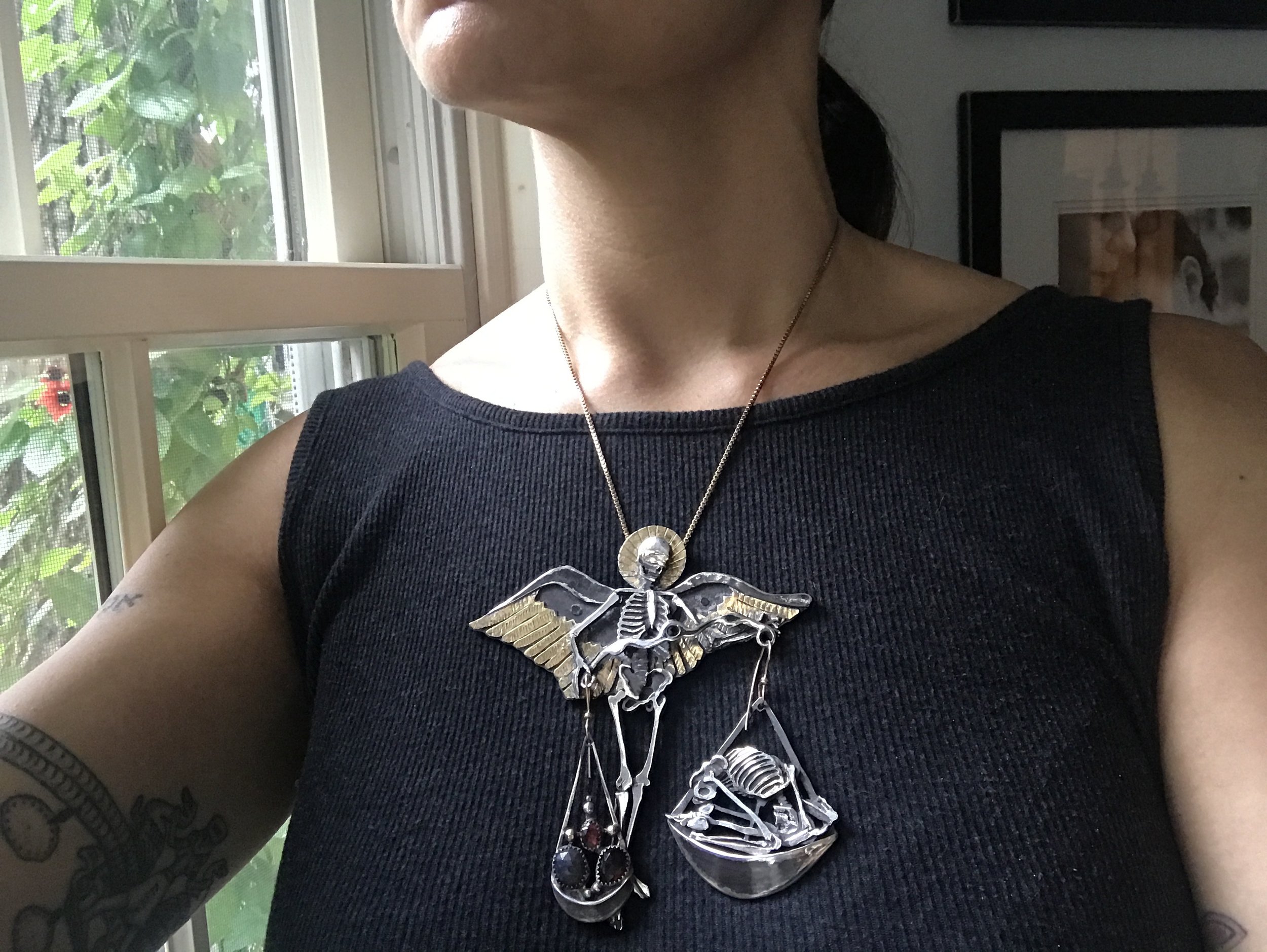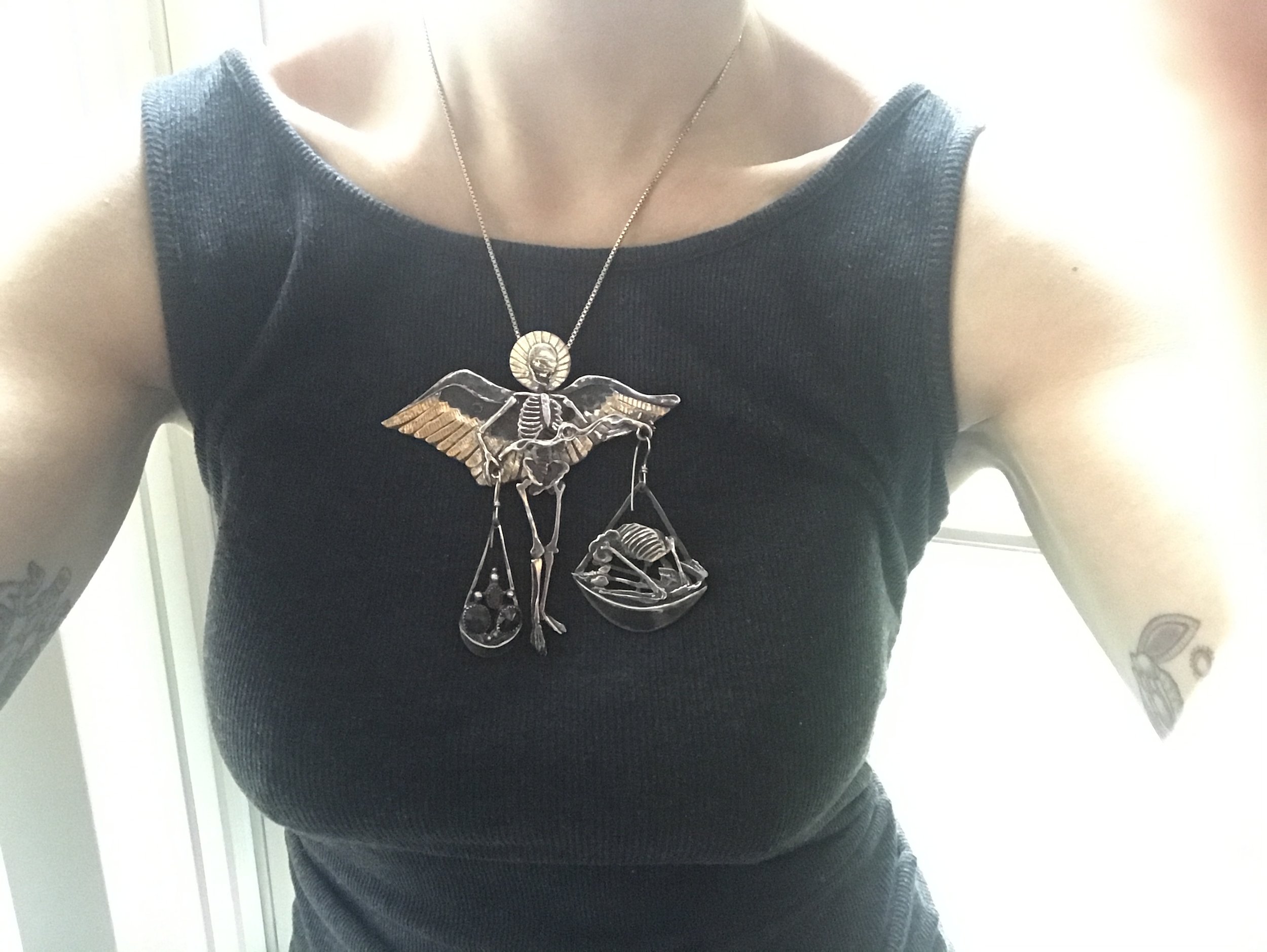 State of Affairs
Once again, so many things to say, but I'd prefer for you to give this piece your own meaning…
Notes on idea references:
Lady Liberty Justice wears a blind fold, holds a weighted scale and a sword.
Angels are always referred to as "him".
Halos are often given to beings of a supreme presence~ a saint, son of god, angel, etc.
The fetal position is a position all humans resort to when they're hurt and needing comfort.
Red is for Republican, blue is for Democrat.
We are all the same beneath the skin. I use skeletons or skulls in my work to represent anyone ~ to be left entirely up for your own personal interpretation.
About the construction:
The body of the piece is constructed out of fine and sterling silver with 14K gold accents (2 layers of solid 14k gold sheet used for the blindfold) and 24K gold applied using the Keum-boo method on the wings and halo. The skeleton and the wings are constructed out of several layers of hand pierced and sawed fine and sterling silver, soldered and riveted together to give it a sense of depth. Each of the weights of the scale are detachable to give different wearing options. The main skeleton can be worn by itself as either pendant or lapel slide (like a broach, but without the pin ~ see photos). The scale weights can be worn as mismatching earrings - they are both 3.5" in length. The scale weight containing the curled up skeleton is constructed entirely out of several layers of sterling silver and is heavier than the gem weight ~ it would be most comfortable being worn by someone accustomed to heavier earring styles. The earwires are 20 gauge 14K gold. The gem weight is made out of sterling silver and 14K gold with an opaque Sapphire, an Amadine Garnet and a tourmaline. They are all rose cut stones obtained from a reputable gem dealer.
This piece will be shipped with an 18" 14/20 gold fill box chain. Please look through all of the detail photos to see all of the elements put into this wearable piece of art.
………………………………………………………………………………………………………………………….
By purchasing artwork from Stone Sparrow NYC, it is implied that you have read and understand all policies set forth on our policies page.